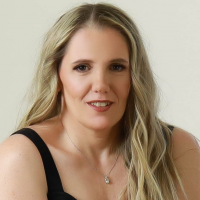 Lexi Lawton
Contemporary Romance, Romantic Suspense, New Adult Romance, Romance
Born and raised in Central New York, Lexi Lawton is an only child who found companionship in books. When she was old enough to put pen to paper, she began writing her own stories of love, suspense, and heartbreak. The Collins Brothers Series is her first adult romance publication—but it won't be her last! She also writes young adult novels under the pen name Kara Leigh Miller.

Today, Lexi lives in Michigan with her husband, a herd of kids, and what could probably be considered a zoo of dogs, cats, and fish.
Pray that success will not come any faster than you are able to endure it.
Elbert Hubbard